Editor Comments
by Steve Whittenberger
Beating the winter blahs. It is dark for the middle of the day, rain has been falling all morning, the clouds are in the tree tops and the weather guess is for more of the same for the next 24-48 hours or so. Temperatures are in the low forties and the wind is running 10- IS knots out of the west. Not a great day for flying that is for sure….at least not here in Georgia. So I bundle up with my rain gear and slop down to the mailbox to grab the mail and head back up to the warmth of the house. Ever notice how you can measure the discomfort factor by the number of raindrops rolling off your nose and chin …. well this is a 30 drops per minute day. But all is not lost….there right on the top of mail is the latest AOPA Magazine with the headline: :"Great Escapes" and a picture of a Super Cub on floats flying low over a beautiful beach in the Bahamas. Now there is a lucky dude….or maybe he just planned ahead. Hmm. Seems like some Swifters I know have done that over the years … John Davis from Gainesville seemed to have done it annually for years, lots of the guys here in Georgia….Bud, Frog and others. Dave and Debbie Carpenter did it a couple of years ago … wonder how many more have made the trip? According to these Swifters it was not a big deal … need lots of good planning, learn how to file an ICAO flight plan, go to Ft. Pierce and go through customs and you are on your way. A couple told me that flying over the water for an hour or two wasn't so lonely as there was a constant stream of boat traffic running right below you the whole way … plus you were tracked on radar etc. All in all pretty safe and nothing like flying the North Atlantic as some have done.

This particular issue really lays it out: Fees, filing, places to go, where to get gas, what it costs, where the great restaurants are, what to do, what to avoid and where to stay. What could be better for a mid winter break? You can rent all the over water gear at Ft Pierce and then need spend some time reviewing exactly how you would use it, how you would ditch a Swift (gear up of course), judging the swells for wind direction. Pretty cool way to beat the winter blahs. So I got lost in the articles for an hour or so to beat the winter day.
I got to wondering how many Swifters have done something similar in California such as flying down the Baja. If anybody has done it let me know and we'll scribble an article on it. Speaking of that, I often wondered if any of you on the "left" coast ever flew out to Catalina Island? If so, let me know…. according to the old song of the 60's it's just "26 miles across the sea….Santa Catalina is waiting for me"….!
Sun n Fun. Well if you can't make the Bahamas why not Sun n Fun? It is a bit later this year April 21-26 and that promises to be nice and warm. Swifter John Drago is again setting us up in the type tent which means we will need some volunteers to man it… which it turns out is a good deal as you a have a ring side seat in the shade, you are near show center, lots of good conversation and perhaps we will sell a few shirts and hats as well. John is also setting up a Swift parking row but with that he needs a little help … i.e. ….please let us know here at HQ so we can give a good count to John that will help with the parking crew. Don't forget your shorts and sunscreen… really fun fly in.


Board Chairman's Comments
by Will Roberson
Swifters Gone West. Sadly, we have to report the passing of long time Swifter Brian Moses who passed just after we went to press last month. Also, just this past week Duane Golding another of the Texas Red River Wing went west. Wonderful Swifters, active, fun
and interesting….our sincere condolences to their families. Please see the accompanying articles later in this newsletter.
LoPresti Update. As some of you might remember there was quite a rush of activity just a few years ago by Curt LoPresti and company in their effort to manufacture the SwiftFury. Many of us saw the prototype at air shows all over the country and talked many times with Curt and pilot Corky Fornoff about the SwiftFury. A beautiful aircraft and tweaked to perfection by LoPresti with many speed modifications and a joy to behold with Corky flying it. In the process of rebuilding a Swift into the SwiftFury they purchased from us the use of our jigs and manufacturing tools….which in turn would have been of benefit to all Swifters as LoPresti agreed (in writing) to build parts for us IF they went to production. The SwiftFury generated a lot of enthusiasm and some orders but sadly got caught up in the financial problems of our nation several years ago and right now it appears it will not be manufactured.
Last week Dave Carpenter our parts chairman and Steve Roth visited with Curt LoPresti in Florida and had a good meeting on the parts and jigs. Accordingly, Dave and Curt re-signed the agreement on the jigs etc. that provides for the return of our equipment with 90 days notice at their expense. It was also agreed that they will store the equipment for us at no charge in their air conditioned facility. This is good for Swift as we have no place to put them right now in Athens that is near that quality of storage. Well done Dave and Steve and thanks to Curt LoPresti for his continued interest in Swift.
Volunteers: Swift is a low budget, non-profit organization that operates with the help of volunteers. We have one paid staffer and all the rest is up to you. We need to keep improving and serve our members as well as we can. So I am asking you to please consider one of the following volunteer activities to keep Swift moving along. These are not full time jobs … just something you can do in the evening or weekend periodically. Every little bit
helps. Thanks, Will
Fund Raising: Stan Price has volunteered to help Fund Raising Chairman Jim "Frog" Jones work on some projects to help our bottom line. Many thanks Stan. We still could use some more volunteers for this from anywhere in the country. If interested call Frog at 770-527-9036.
New Position— Swift President. Our search committee has produced one volunteer and some possibilities and will continue the search for a few more weeks. We would like to get this completed and have our new President, a volunteer for one year at a time, in place by Swift National. Your organization needs you. Please contact me at 931-526-5060 or Bud Brown at 706-498-3929.
Update for Operations and Maintenance Manual: Still need a volunteer for this. All it requires is to look at the manual, make suggested revisions, scan past articles for updated information and lay it out. We will help do the editing and production. Now's a good time to do it before we get going again for all the activities and good flying. Please help. Contact Pam at HQ. 423-745-9547
Input data for Swift Web.: Contact Pam for information. Not difficult, instead of playing games on the computer why not help us out for awhile.
New Address: If you have not already, please make a note in your contacts list to reflect our new mailing/shipping address: 223 County Road 552, Athens,TN 37303.
Executive Director Comments
by Pam Nunley
Swift Facility: We received a good suggestion from Gerry Hampton for an update on our new Swift Parts Facility. As you know we have moved our office and most of the parts for
ready access in the new parts/office building. It certainly makes for a much smoother and efficient operation. Parts are stored in a clean and well lit facility. Not to mention the improvement in working conditions. This winter is the first in my 28 years here to be in a warm parts department. In November we had a group here led by Chairman Will Rob-
erson, Paul Mercandetti, Dave Carpenter and many others who really got going on shelves and bringing parts from the old building. Ila Moses came up from Texas and stayed with me for 10 days or so to help as well. Many thanks to all of you! I cannot do it alone and any help is always welcome. We have moved a tremendous amount of our inventory and find that the space we have is more than adequate. We are focusing on space utilization and it is really paying off. Here are some recent photos of where we are:
You will note that not all our parts are yet moved and more shelves will go up on the lower level. The loft will also have racks for some of the larger parts. We do have additional room to expand on the upper level in the future if needed. As you can see the loft is spacious, safe and bright.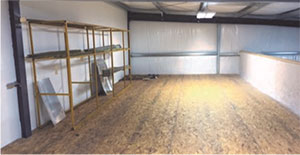 The proposed location for the Globe Factory flag pole (now located in front of our present museum hangar) will be at the main facility entrance. This will be the area slated for our "Replica Bricks". This location will allow everyone visiting to view and enjoy even more of our history!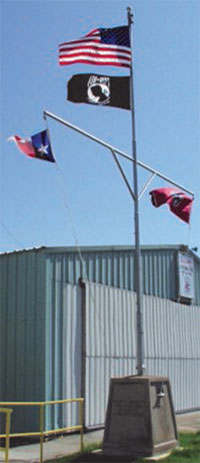 All we lack at this point to finally complete the facility is the completion of the Museum hangar portion to house our Swift Museum aircraft and memorabilia in an environment that will allow future generations to enjoy and appreciate this wonderful bird we love so much. Of course, that will be predicated on raising enough funds to get it done. We hope to have a hard figure on just how much we are lacking to finish. We will be posting that amount so that we can all keep track of just where we are on the road to this long awaited finish line!
Swift National Update
June 10 — 14, 2015
Jerry Kirby and his crew are really moving out on Swift National. Last month we gave you the basics of the fly in and Jerry's crew has added a few more wrinkles that may interest you. They did settle on the Hilton Garden Inn as the hotel of choice and got a nice rate of $109 per night which includes 2 tickets for the full breakfast. We did this at Dayton and it was a lot of fun seeing everyone at breakfast each day for some morning discussions and repartee'. This hotel is very close to the airport which will ease any transportation issues. There will be rental cars readily available from Enterprise which is right across the street.
Jerry has arranged for a transponder technician to visit the airport while we are there and he will be able to do both IFR/VFR checks if you desire. Please use your registration form to let us know if you would be interested in such a check … this will help us determine how long to plan for his visit.
An added bonus is that there are several large hangars on the airport that can accommodate up to 25 Swifts. This would be in the event of inclement weather and would be available on a first come – first serve basis. Please indicate on you registration form if you would be interested. The fee for this would be nominal.
For those of you traveling from the West Coast, Jerry advises there is direct service into Nashville if you intend to come commercial. It is only one hour from Nashville to Bowling Green.
By the time you get this newsletter you should have your registration form. It is very important that you fill it out and send it in ASAP. This greatly helps with planning and will insure a much smoother running fly in.
This is going to be a memorable and fun fly in …. Swift is 70 years old … and we need to celebrate and honor that. Hope you all can make it.
Parts Department
Please take note that we have in stock a fresh supply of all seal kits for your Swift. Get your order in so that you will have them on hand and be ready for the upcoming fly-in schedule. We also have new PMA approved parts in stock and ready for shipment:
The long awaited #3371-1/2 Pulley Guards. These can be set up for use as the –1 or –2. $68.00 ea.
#11105- 1 Horizontal Stab. Front Channel $164.80 ea.
#11112 Horizontal Stab. Rear Channel $164.80 ea.
#16084 Chrome Adel Gear Struts and
#16085 Adel Gear Strut Bushings.
Nuvite Nu-Shine II Polish is here and additional orders are on the way!!!  Call Parts 423-744-9696.
Brick Program Donors
We are continuing to receive donations for both the Globe and Replica bricks. Thanks to all who have participated and we hope to get even more as the year goes on. The faster we can complete this project the closer we get to putting up the Museum facility for our Swifts. Please help if you can and let me know if you need the form to fill out. Many thanks to those of you who have participated so far!!
| Globe factory Brick Program | Replica Brick Program |
| --- | --- |
| Paul & Sandy Mercandetti | Mick Supina |
| David DeVries | Steve Roth & Lynn Dawson |
| Pickens Freeman | George Harrison |
| Dave & Debbie Carpenter | Garry & Linda Brown |
| Scott Anderson | Pickens Freeman |
| Roger Weber | Eric W. Bulger |
| James M. Jones | Eric W. Bulger |
| Charlie Sidenstricker | Dave & Carol Tenant |
| Roger & Ann Scott | Steve & Joyce Whittenberger |
| Sam Swift | Lowell Sterchi |
| Pat Hockett | |
| Jerry Kirby | |
| Will Roberson | |
| Guillaume Feral | |
This is a wonderful way to honor your Swift family member in remembrance, celebration or appreciation. Or, a way for you to show your support of the Swift Museum Foundation for the generations of Swift caretakers to come. Call Headquarters for information about monthly payment option. (423-745-9547)
In Memory — Brian K. Moses 1926 – 2015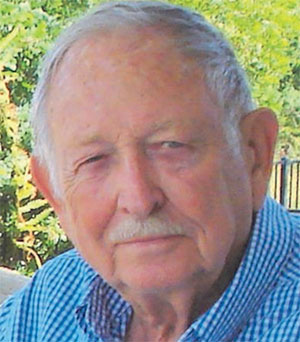 Swift lost one of its most dedicated members just a few short weeks ago and our sincerest condolences go out to his lovely wife Phyllis, sons Dale and Bob and daughter Ila. S grandchildren, 6 great grandchildren and two brothers. He was preceded in passing by his first wife Rosemary in 2002. Brian was born in 1926 in Houston, Texas and as with many of "the greatest generation" he endured the hard times of the 1930's and because of that learned that if you wanted to get something done … you might as well look at yourself because most likely that would determine if it got done at all. He always attributed his engineering prowess to the fact that he was raised on a farm where if something needed fixing….you fixed it. Same with airplanes he always said, which led to many inventions throughout his career.
As a teenager, he used his knowledge of electronics to gain entrance to what would be a lifelong love affair….aviation. Since times were hard he had no money for flying lessons but he hung out at the airport anyway hoping to catch the eye of some pilot who would give him a ride or teach him more about flying. Fortunately, the airport he hung around had a fly in or air show nearly every month which drew large crowds. Brian found out the owner was searching for something better than a megaphone to address the crowd and offered his services. Although just a teenager he convinced the owner he could produce a sound system to address the crowd. The owner just said: "Let's see it." Brian then struck a deal … IF he provided the sound system he would get free flying lessons. So, on show or fly in days, Brian would pedal his bike to the airport with the speakers and electronics roped on … and provide the sound. Through this method Brian earned flying lessons and soloed a Cub with just 8 hours and I minute of flying time and by 1952 he had his Private, Commercial, Instrument, Multi, Rotorcraft and ATP. In fact he was issued the first Commercial Rotorcraft license in Texas!
Brian served in the Army Air Corps but due to a color vision problem he did not fly and instead became a mechanic. After the war he attended Spartan School of Aeronautics in Tulsa, OK and graduated with his A&P and then began flying crop dusters and corporate. Along the way he flew many different aircraft including the T-Craft, Aeronca, Stearman, BT- 13, Stinson, Beech 35, Fairchild M62A, Beech C-45, Luscombe, Bell 47, Navion, Beech 18, DC-3, Martin 404, PV- I Ventura, BE-65, JetStar, Lear Jets, Sabreliner and Gulfstream 1, II, and Ills and of course his Swift and Bonanza.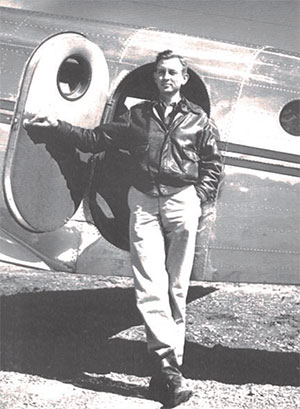 In the early '60s Brian started the BKM company in his garage while still flying corporate jets. BKM's first product was for a tiller bar replacement on the Gulfstream which was much easier to use and increased safety for ground operations. That one STC led to 55 STCs by 1986 and contributed to BKMs fine reputation worldwide for its products. Brian's guideline was "Safety First … then Quality". One of the bigger projects was correcting the many deficiencies in the Sabreliner and Military T-39. This led to the contract and development of 23 STCs for this fleet of civilian and the 4 branches of the military that flew them. As Ila his daughter explains it "We went from eating Vienna Sausages and potato soup to steak and champagne, when we got that contract."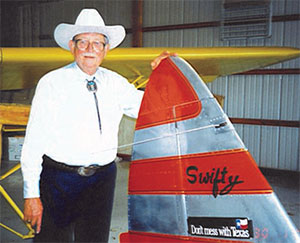 Although there was quite a tussle with Rockwell over all the modifications, BKM came out on top with the help of a good lawyer. From this experience they also had contracts with Gulfstream for many years and BKM was a successful on modifications for their Model I, 11 and Ills. Upon Brian's retirement in 1986, daughter Ila, who had started working for her Dad at age 14, bought BKM and ran its worldwide business until 1994.
Later, when Ila went to Tulsa to enroll her son London Duncan in Spartan (the same school Brian attended) Brian decided to go along. When they took the hangar tour they saw Bob Hoover's Sabreliner that he had donated to Spartan. Coincidentally, shortly after that Bob Hoover called and asked ifBKM would like to be a sponsor for an airshow he was going to do in the Sabreliner. The answer was an enthusiastic… YES. Subsequently, Brian and Ila went to Hoover's airshows and the Reno Air Races as his guests. Ila relates that the best part of the whole exhibition season was seeing Brian's initials painted on the side of Bob Hoover's Sabreliner. (Thanks to Ila for these remembrances. She is a Swift member and has inherited a Swift which she hopes to restore.)
Stan Price writes: "I met Brian in the mid 1980s when I was looking for a Swift that Brian had for sale. I did not get to buy or trade for that Swift but later did find a Swift which gave me a common bond with Brian who I greatly admired. I did buy a derelict Swift from him for parts and through that process met another great Swifter, Travis Hall. I also learned that Brian was a career corporate pilot and had STCs for several items. Early In the 1990s the Red River Swift Wing was hatched under the wing of an airplane at Athens during Swift National. Hal Cope, Rex King, Brian and myself were involved with this birthing. Phyllis, his wife, became our first newsletter editor, Kerby Warden was our President and away we went.
"I remember Brian as a Swifter who would always attend our RRSW events. He was great organizer and a 'get'er done' kind of guy. He gave our group wisdom and leadership. Brian now flies again with the "Angel Squadron". Brian did it with class. Keep the ice off your wings Brian. We miss you for now."    Stan Price and all Swifters
In Memory — Duane Golding 1932 – 2015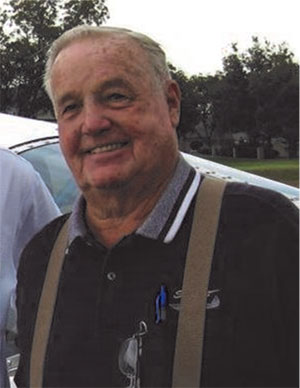 Duane was a long time member of Swift and was a staunch Swift supporter at our events all over the country for both the RRSW and Swift National. I can still visualize Duane sitting in one of those folding steel chairs in front of the Swift building at Athens laughing, discussing or kibitzing… whatever you want to call it. He could be at once, engaging, funny, blunt and a tad sarcastic but was a great source of information on aircraft and especially the Swift. His sheet metal work on Swifts was without peer which earned him the name of "the tin man".
The first time I encountered Duane was at Zuehl Air Park near San Antonio, Texas. I had flown to Austin at the invitation of Ed Lloyd to get a look at a Swift and perhaps get a ride in one as it had been nearly 50 years since I had done that. It was, to say the least, a crummy flying day. Ceiling about 1000′ and wind about 15-20 knots down the runway. Ed wasn't sure we could fly but we left his house in Austin to at least look at his Swift N3856K. After a bit Ed decided we could get a flight in and away we went below the thick clouds. After a bit of maneuvering we headed to the pattern for a landing or two that Ed demonstrated. To my surprise he asked if I wanted to try one…"Why not"….(At this point I was sure Ed was nuts or the bravest man on the planet). I did a landing which I tried to 3 point (this ain't no Decathlon) and it was not spectacular… unless you were looking from the ground … then it was horrid. Later as we taxied in Duane came out of his hangar (he had been watching all the time) and sauntered over to where we were. I got my comeuppance….in a snide voice he just said "What a great attempt at landing… anybody hurt?" I deserved it. Then he laughed and we went over to meet Dorothy and see the project he was working on. Very impressive work.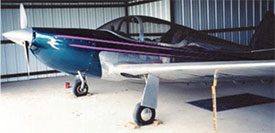 Duane and Dorothy built two magnificent Swifts: N61 PK which is now owned by Peter Keppler of Switzerland. The other was N3283K. N3283K was so nice it won the Siver Lindy at Oshkosh.
Duane was a good man and beneath all that crusty exterior he had a soft spot for anybody who loved aviation and especially the Swift. Into the West goes another intrepid Swifter. Godspeed Duane.
Major vs Minor Alteration
by Steve Wilson & Jeff Simon
This is a good article written by Steve Wilson as published in the Red River Swift Newsletter. Good food for thought. SJW
I would strongly encourage every owner considering an alteration or improvement to sit down with his or her mechanic and review the paperwork that the FARs require before actually starting the job. It is inevitably the responsibility of the installer to determine whether an alteration is major or minor based on the FARs.
The primary regulatory guidance for determining a major vs minor alteration can be found in 14 CFR 21.93, 14 CFR I -1, and FAA Order 8100.46 (now cancelled but still used by FAA).
12 CFR 21.93 states "A 'minor' change is one that has no appreciable effect on the weight, balance, structural strength, reliability, operational characteristics, or other characteristics affecting the airworthiness of the product. All other changes are 'major' changes." (With a couple exceptions that I'm not to deal with here.)
Sounds simple, right? OK, first of all there's the term "appreciably". What is an "appreciable" effect? And what does the FAA mean by something that affects weight, balance, structural strength, performance, etc?
Let's look at 14 CFR 21.93 and also FAA Order 8110.46  …
"Typical alterations that may affect weight and balance include but are not limited to:
(1) Changes that increase the certificated maximum weight limits (increases in the maximum gross weight, maximum take-off or landing weights.)
(2) Changes in the certificated center of gravity range limits (for example decreasing the forward limit or increasing the aft limit.)
(3) Changes that increase the operational limits (Maximum speed limits such as VA, VFE, VNE; minimum speed limitations such as stall speed, increases in service ceiling and so forth.
You notice that the definition has absolutely nothing to do with adding a bit of weight to the aircraft. It's all about changing the certified limits of the aircraft. So, just because the alteration adds a few pounds to the aircraft empty weight does not mean that it is a major alteration… however… if an alteration exceeds the certified maximum
weight or balance limits … stop here because it is a major alteration.
"Typical alterations that may appreciably affect structural strength include:
(1) Changes to primary structures (structure that carries flight, ground or pressure loads as defined in AC 25.571.1, damage tolerance, and fatigue evaluation of structure).
(2) Substituting an engine, propeller, rotor or airframe primary structure materials (such as replacing a recip rocating engine with a turbine engine or increasing horsepower output by 10% or more.)
So the FAA is indeed telling us that it is alterations to the primary structure of the aircraft that make an alteration a major one. Unless you are modifying or attaching something to a primary structure, you are not having an appreciable effect on the structural strength of the aircraft.
8110.46 gives similar definitions for performance, power plant operation, flight characteristics or "other qualities affecting airworthiness."
Read the definitions carefully in the evaluation of whether an alteration is major or minor. Bottom line is …. If you are changing how the system works, the basic structure, integrity or the certified operational characteristics of the aircraft , you are making a major alteration. If not … it's generally a minor alteration.
As long as your mechanic can document reasonable logic to justify the classification as minor … you may be surprised at the ways you can improve your airplane without getting on the wrong side of the FAA … and I think that is a good thing.
Minor alterations require two things: (1) Data that is "acceptable" to the FAA and (2) A logbook entry.
Major alterations require: (1) FAA "approved" data (2) Recording of an FAA Form 337 and (3) A logbook entry.
Fly Safe…..Steve Wilson
New Member
Left is a gorgeous shot of new member Scott Glover in his original Swift N78271 alongside his very nice museum Staggerwing.
N78271 was recently purchased from long time Swifter Harry Henning,
Be on the lookout for an upcoming article covering Scott and his Texas based Mid-America Flight Museum which just happens to be the new home of Swift N78271.
Visit Scott's museum web site at: MidAmericaFlightMuseum.org